Seasonal Ponds – water, mud, working together and learning about changes
Seasonal Ponds - water,mud, working together and learning about changes
The late winter rains filled the seasonal pond in the wood. With the water came opportunities for the children to play and learn in the shallow pool and the muddy margins.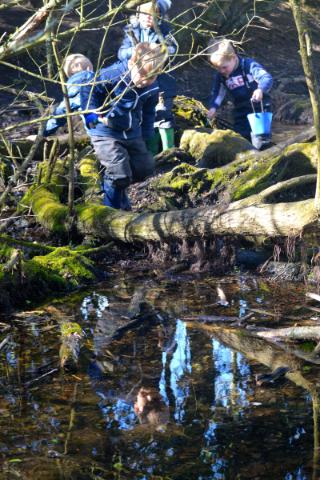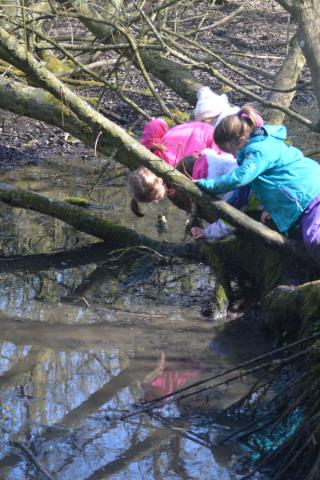 Splashing, mixing, filling containers lowered into the water from the bending willow trees and looking at their reflections, were all activities the children enjoyed, The water was also a fleeting home to spawning mature frogs who were spotted and watched by the children.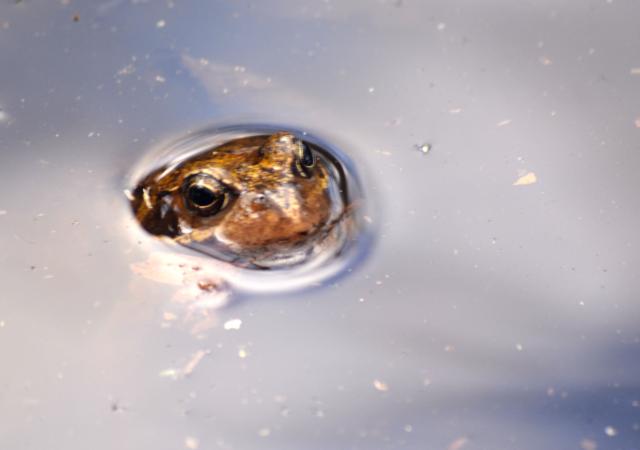 The muddy peaty margins, always sticky, became cloying as the weather dried the pond. The resulting mud became a favourite digging and building material. Much hilarity ensued as the children freed each other from the mud – rescuing many a welly. Some children who had been a little uncomfortable at being so covered in mud became quite used to it.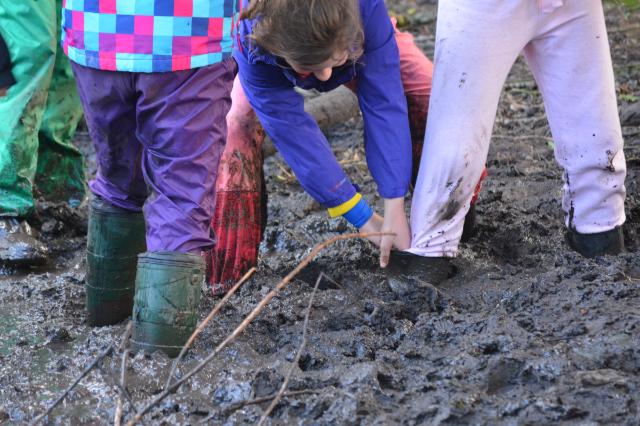 Week by week we have watched the pond dry and changes were observed. Some questions were asked about where the immature frogs would manage to find habitat. A question answered when many of them were found in the long wet grass in the meadow beside the pond. Frog stories explaining metamorphosis were told in story-time.