The R.S.P.B. Birdwatch
The Birds who live in our wood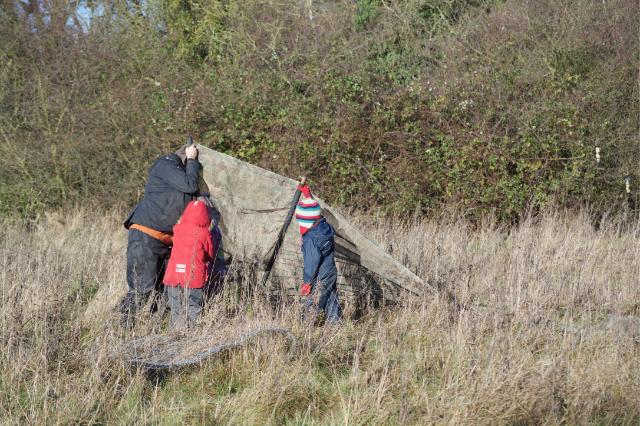 The RSPB bird watch, which takes place early each year, makes a great focus for lots of fun, learning and getting close to the inhabitants of our wood.
Looking out for signs of birds in the wood and listening to their calls is a good place to start.
Wandering around the wood, piles of bird droppings can be found, particularly under roosting spots and looking up the children may even be able to decide which branch a bird has perched on. Shed feathers can also often be found. Which bird the feather has come from may not be easy to tell but, the difference between a flight and an insulating feather is easy to distinguish.
Time in the sit spots can be focused on listening out for bird calls – even very young children can learn the difference between birds calling warnings to each other and their straight forward communication calls. Bird song apps for smart phones and ipads, which play the birds' songs help with learning basic bird calls. Great tits, robins, rooks, magpies, pigeons and pheasants all have distinct calls which children enjoy learning and imitating. Bird song hide and seek is a great way to finish a forest school session.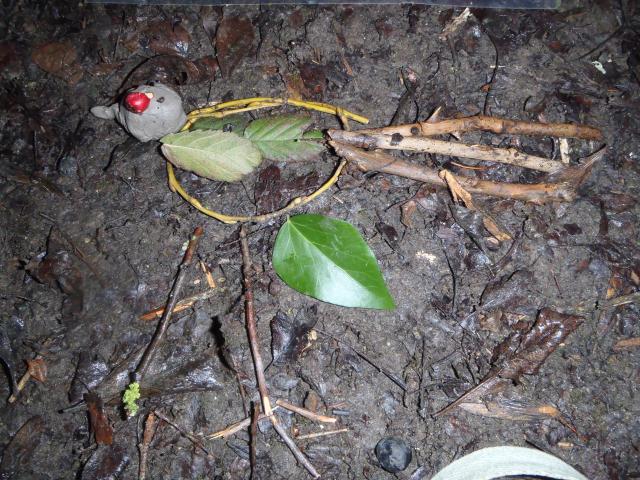 Recognising the birds themselves is helped by pictures or soft toy versions, of which many are now available. Basic bird shapes drawn in chalk on the playground can be used for a game that gets the children running from owl to duck to pheasant to songbird. Making birds from found materials can highlight the names of the different features of a bird.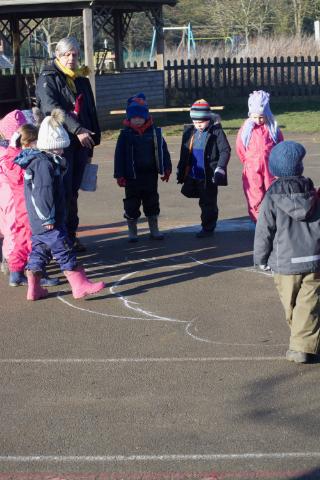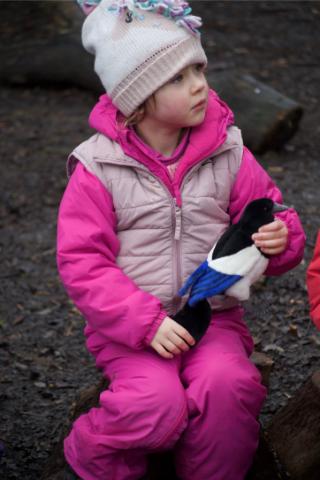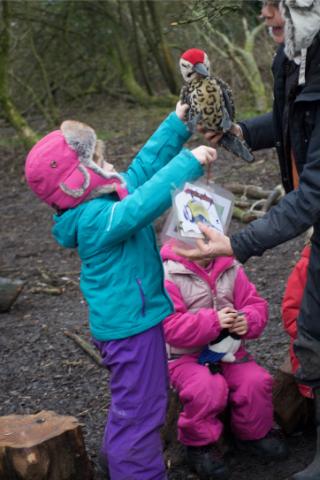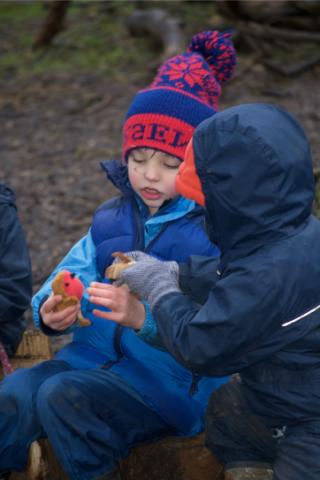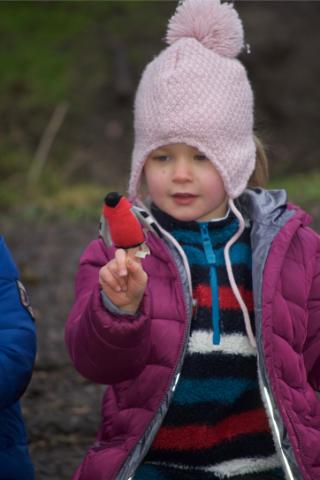 Encouraging the real thing to perch and be counted means setting up a basic bird hide and regularly feeding the birds to keep them coming back. The children have to fill the feeders with the different foods each week and then think about which bird enjoys which food and how their beak is adapted to eat it.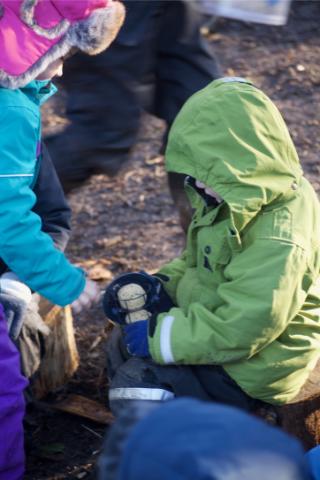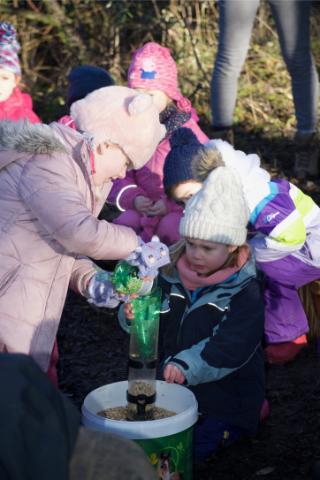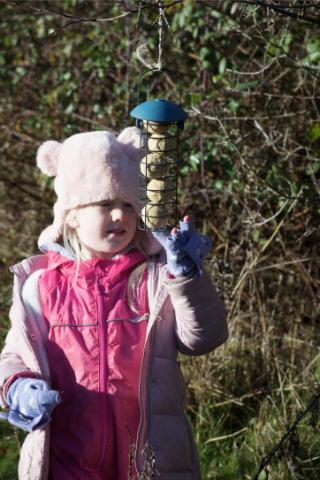 Getting a really close up look gives them practice at using binoculars. Some initial goes with cardboard tubes first help them use the real thing more accurately. Using a toy bird, that will hold 'really still' is also 'handy'.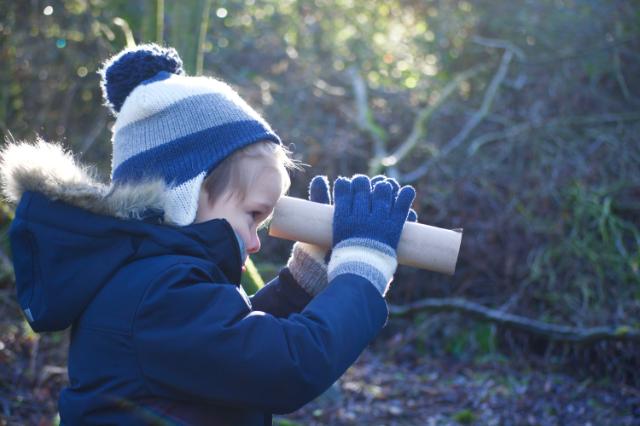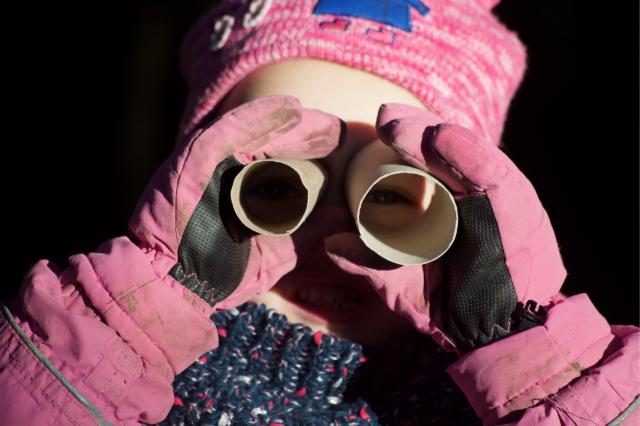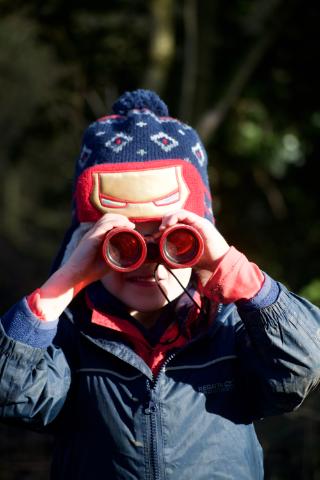 Then the serious business of counting the individual birds and different species begins. The children can learn to use a tallying system and help prepare the totals ready to be sent to the RSPB. a careful look at these totals will reveal a very 'unusual species' that was clearly of interest to the young forest schooler watching the hide on recording day!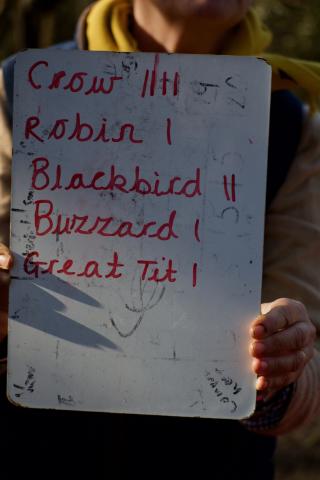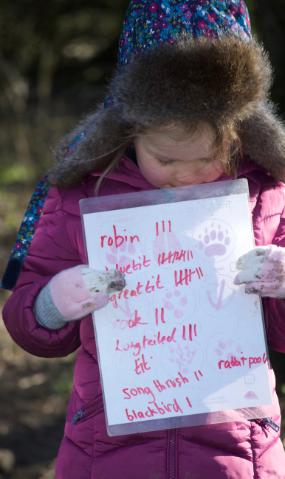 Here are some pictures of the birds we saw.