Well Being Apps for Children and Parents
Sleep Meditations for Kids, Free (Apple and Android)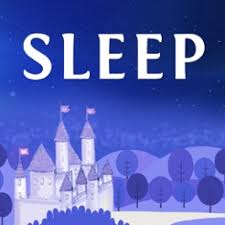 If you have an anxious child who finds it hard to drop off at night, this meditation app is well worth trying. Designed by a yoga and Montessori teacher, it's aimed at children aged 12 and under and can help with sleep issues, insomnia, stress and anxiety, as well as promoting feelings of wellbeing.
FOCUS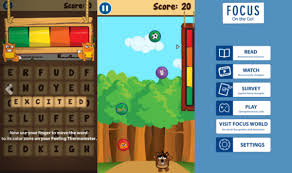 FOCUS stands for Families Overcoming Under Stress, and this app aims to teach resilience to every member of the family. It helps your child to develop skills in problem-solving, goal-setting, communication, emotional regulation, and managing trauma and stress. In addition to the games and comic creator function, there's an extensive Resources section, with useful tools such as Feeling Foxes (expressive cartoon foxes with feeling words that help children name their emotions) and deep breathing and meditation exercises to work through with your child, along with videos and articles on subjects such as how to hold a family meeting. The Resilience Surveys, which can be taken by parents, your child, or the whole family, are also helpful in showing how you're getting on with building resilience.
Three Good Things, free (Apple)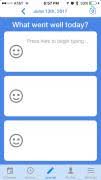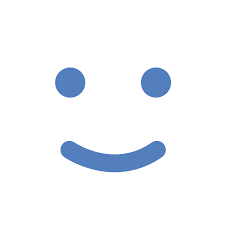 Evidence suggests that if you write three good things down every day, your happiness and positivity increase. This simple little app is a great way for your child to record what they're grateful for. Each day, the app prompts children to think about what went well, with three boxes to type their comments in. They can add them all at once at the end of the day, or as they happen. They get to level up for recording their thoughts on streaks of consecutive days, and can look back at their history to remind themselves of the things they're thankful for.
Over time, the app will train children to look for things to appreciate and make the practice of gratitude a habit.
Worrinots £1.29 per month or £9.99 per year (Apple and Android)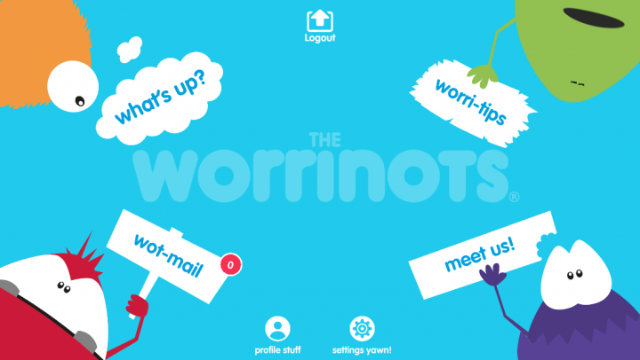 The Worrinots are four friendly monsters who help your child deal with their worries. If there's something on their mind, they tap the 'what's up?' bubble, and are invited to choose one of the monsters to help them. They can then type or speak their problem, click on how it makes them feel – sad, worried, scared or angry – and tap to make the fear disappear. A message from their chosen Worrinot appears in their inbox, explaining how it has dealt with your child's worries by stomping on them, ripping them up, jumping around or eating them.
There's also a Worri-tips section where your child can read advice on coping with issues like anxiety, bedwetting and families.
The really clever feature is the companion parent app, Wotnot. This has to be downloaded to a separate device and enables you to see what your child has told their Worrinots, so you can keep track of how they're feeling. You can also reply to their messages as a Worrinots character, so you can give them advice without them realising it's you.