Wednesday 10th April
Spring Term ended in a very special way, with us all coming together for our Easter Service, which was held at the church. The day started perfectly as we walked in the glorious sunshine to the church. 'Compassion', one of our new school values was used to theme our service this year, and after a group of children opened the service with a lovely Easter poem, the choir sang 'No Matter What' - a beautiful song about compassion.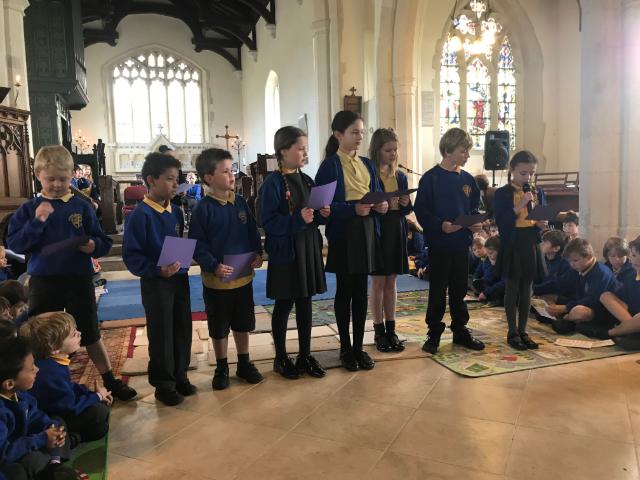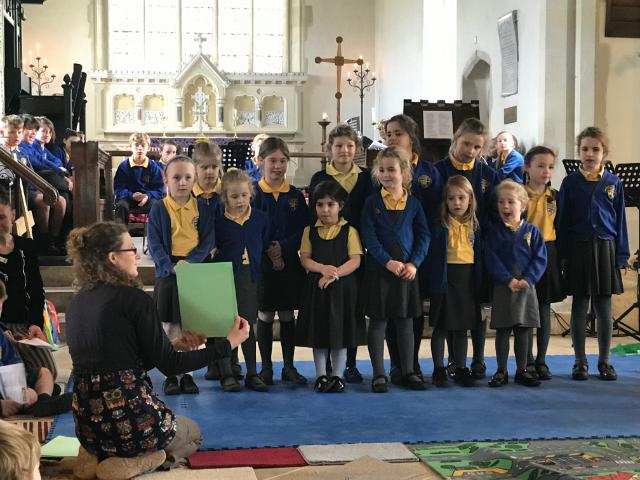 As the photographs show, children in Class Lowry (Years 3 & 4) performed an interesting and informative sketch about Palm Sunday.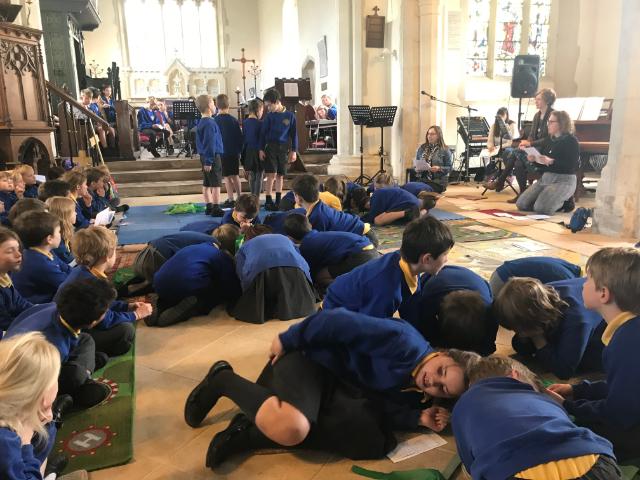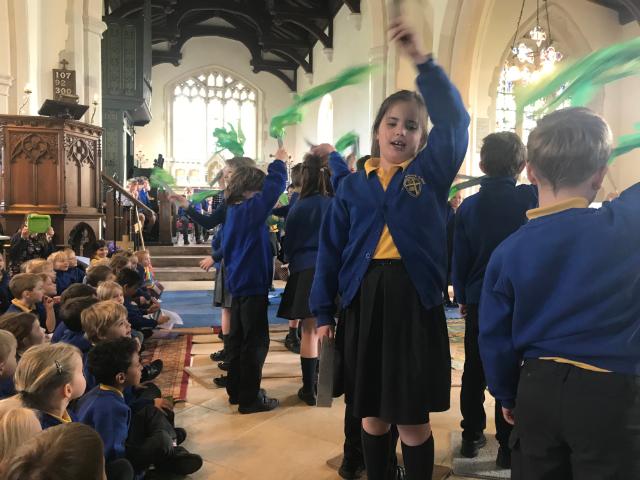 Our reception children from Class Potter focused on 'The Last Supper' and exhibited a wonderful 'Last Supper' banner that they had all worked hard to create back in class. They sang 'Take this bread' and we were all impressed with how successful they were in retelling events that happended during 'The Last Supper'.
Class Newton performed a very powerful sketch about the 'Crucifixion' - 'Conversations at the Cross' and through this, we were able to think about the event from different people's perspectives.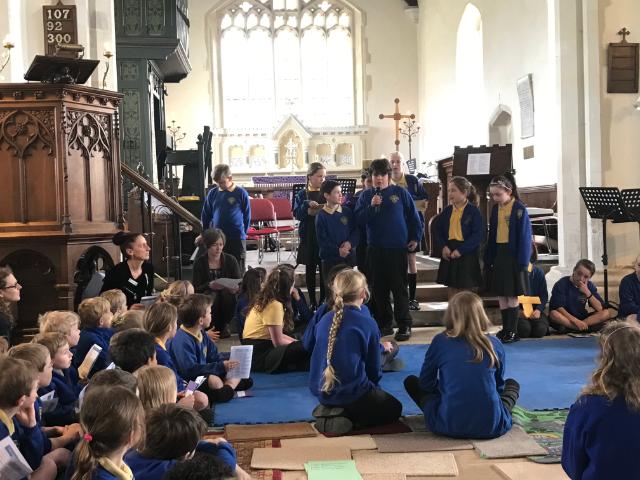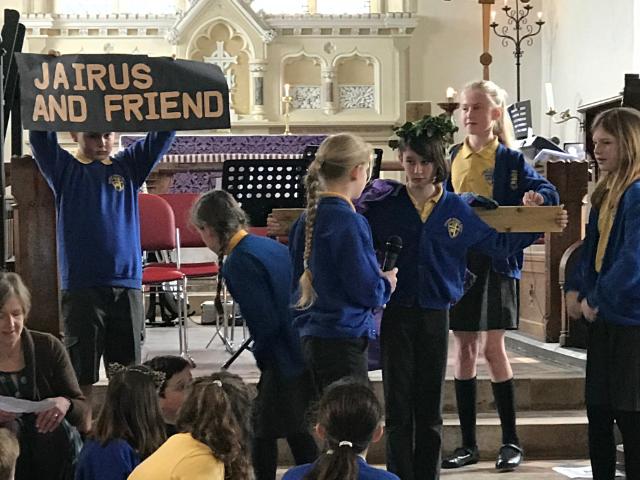 After singing 'Lord of the Dance' and a reading from Matthew 28:1-20, Class Nigtingale (Years 1 & 2) performed a poem called 'He is risen'.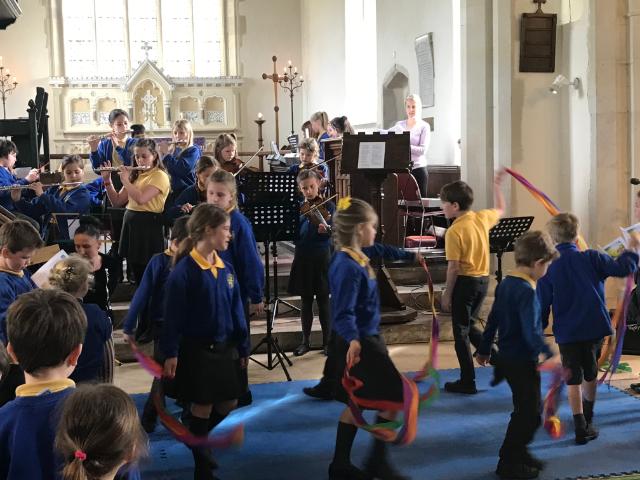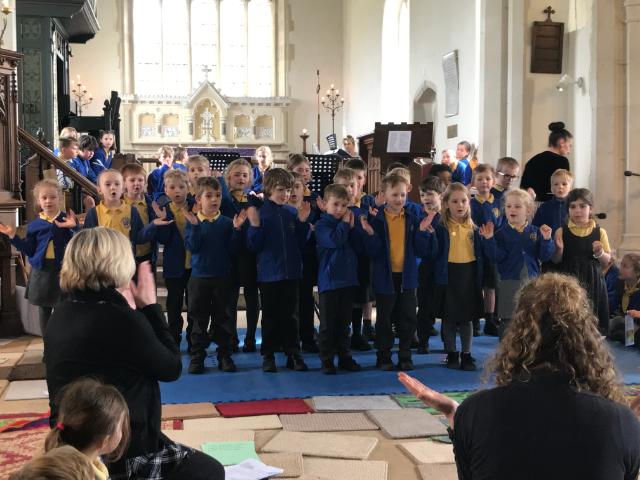 Reverend Anand led the prayers and blessing and used some great props to help us understand the Easter Story.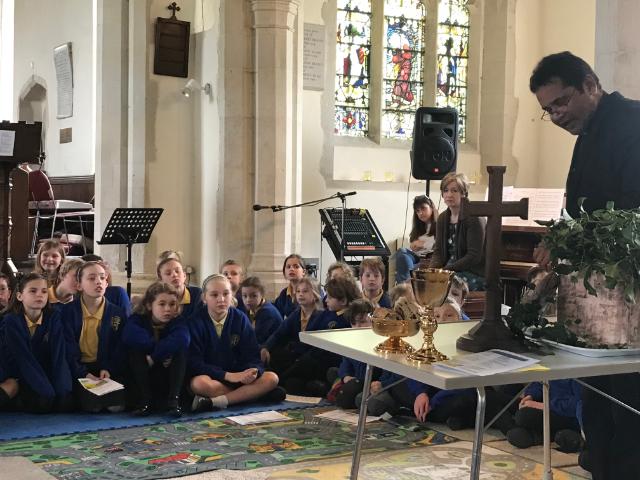 Easter wouldn't be Easter without us singing one of our favourite Easter songs - 'A Spring Chicken', which we sang to conclude the morning at the church.