Remembrance Assembly
This week we came together to for a very special Remembrance Assembly. Over half term, children were asked to make poppies for a poppy tower that we wanted to create at the church. Along with those made over the holidays, we held a poppy workshop on Monday at school and then our wonderful parents magically created our poppy tower ...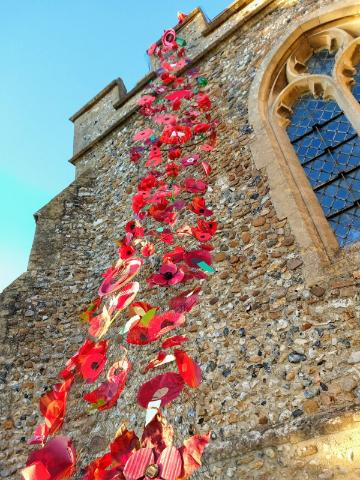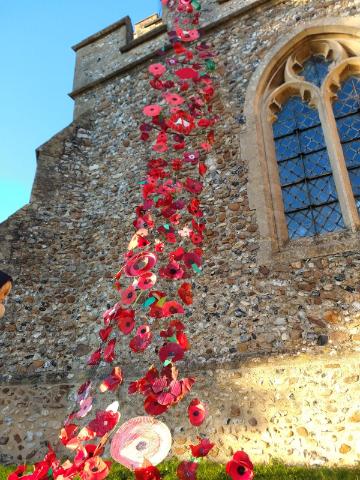 After we sang 'Peace Perfect Peace' in our class 'Bubbles', Charlie and Poppy read the following from Micah chapter 4: In days to come the mountain where the temple stands will be the highest one of all, towering above all the hills. Many nations will come streaming to it and their people will say, 'Let us go up the Hill to the Lord, to the temple of Israel's God. For he will teach us what he wants us to do; we will walk in the paths he has chosen. For the Lord's teaching comes from Jerusalem; from Zion he speaks to his people.'
He will settle disputes among the nations, among the great powers near and far. They will hammer their swords into ploughs and their spears into pruning knives. Nations will never again go to war, never prepare for battle again. Everyone will live in peace among his own vineyards and fig trees, and no one will make him afraid. The Lord Almighty has promised this.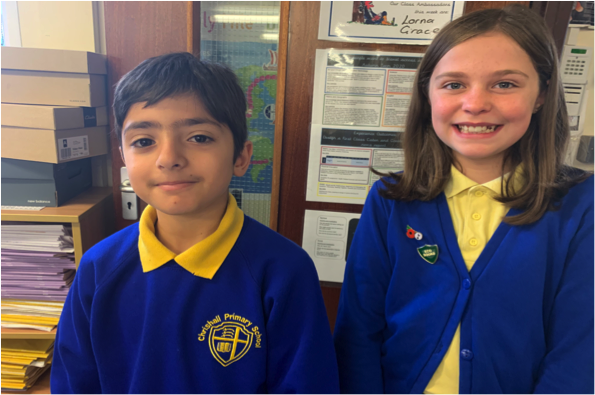 Mrs Dyer and Blake read:
They shall grow not old as we that are left grow old: Age shall not weary them, nor the years condemn.
At the going down of the sun and in the morning.
We will remember them.
We will remember them.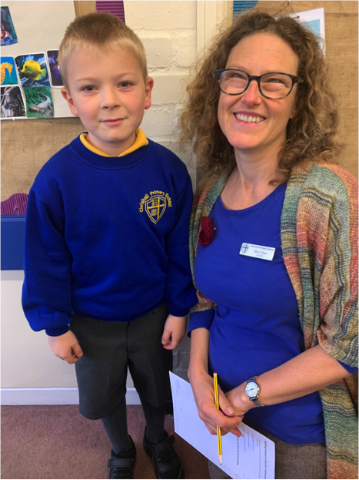 We then listened to the last post ... https://www.youtube.com/watch?v=EDS3TxtGaQ0
.... and during our two minute silence we watched a video of our poppy tower
Beatrice, our youngest child and Kylie, our eldest child lay our school wreath and the war memorial.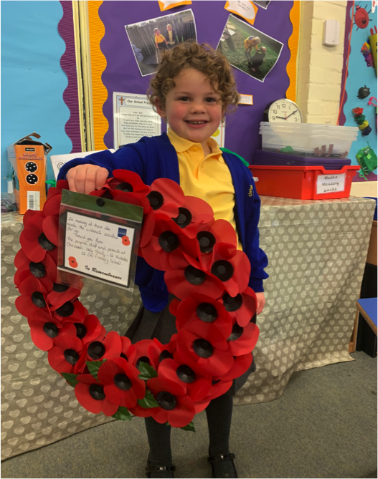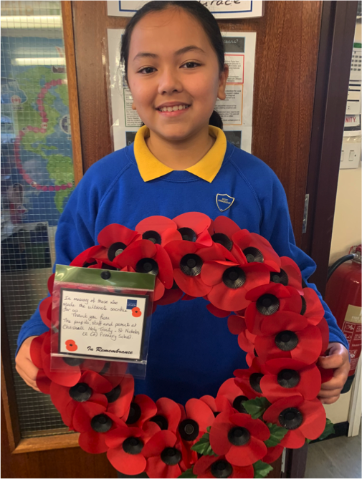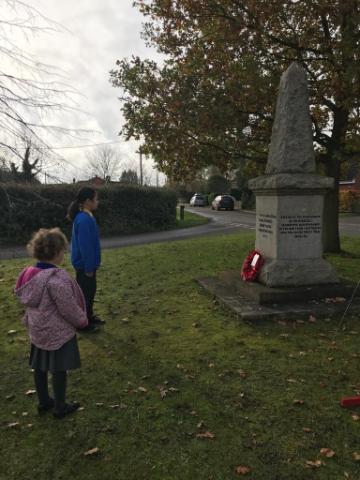 Angus read the Kohima Epitaph ...
When you go home tell them of us and say, For your tomorrow we gave our today.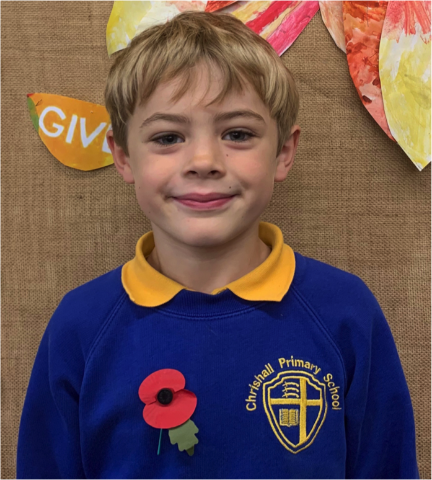 Josh, Izzy and William then read 'Flanders Fields'
Bonnie, Eleni, Ferris and Hamish read a prayer with Mrs Stratton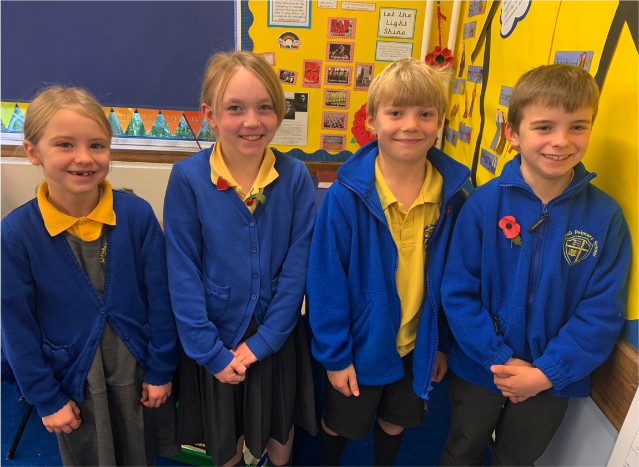 ... and we remembered those in Chrishall who have died in the service of our country:
Robert Samuel Brand
George Cranwell
Harry Easter
Thomas Enos Green
Charles Healey
Eustace Hooper
Herbert Margham
Leonard Arthur Rogers
Time was given at the end of the assembly to have our own time to reflect. For this, we played 'Make me a channel of your peace' - https://www.youtube.com/watch?v=ihhvm6eLWZI